We have two cricket camps descending on the club during the school summer holidays. Be sure to book your cricket-loving boy or girl in either, or both to get the benefit of some fantastic coaches.
The Cricket Asylum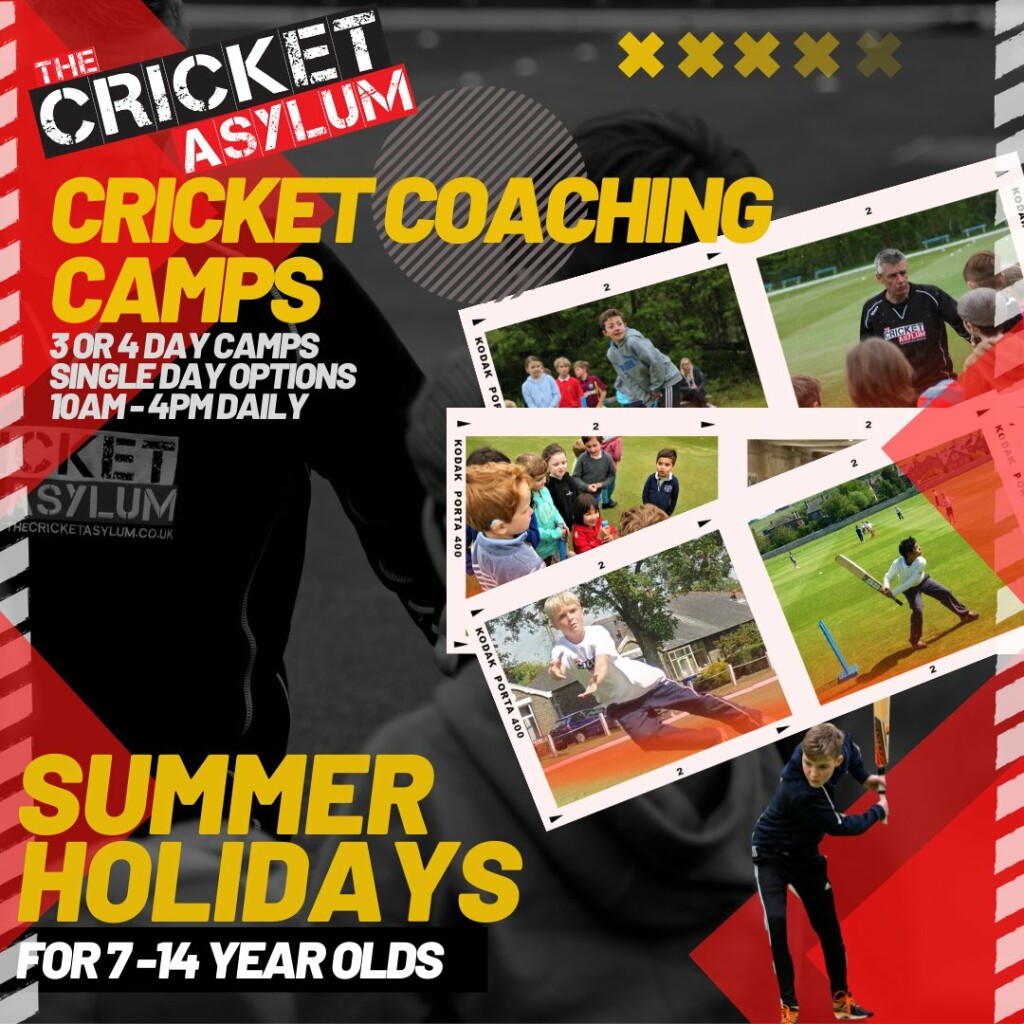 The Cricket Asylum are holding their summer camp over three days in August. Aimed at 7-14 year olds, you can book for the whole three days (£80) or just pick and choose a day (£30). There is also a discount of 35% to Delph Juniors by using the coupon code hostclubjunior when booking online. For further details contact Matt on 01422 836554 or matt@thecricketasylum.co.uk.
The dates are:
Tue 23rd August
Wed 24th August
Thur 25th August
Book online via the following links:
Mosun, Shreevats & Payal's Cricket Summer Camp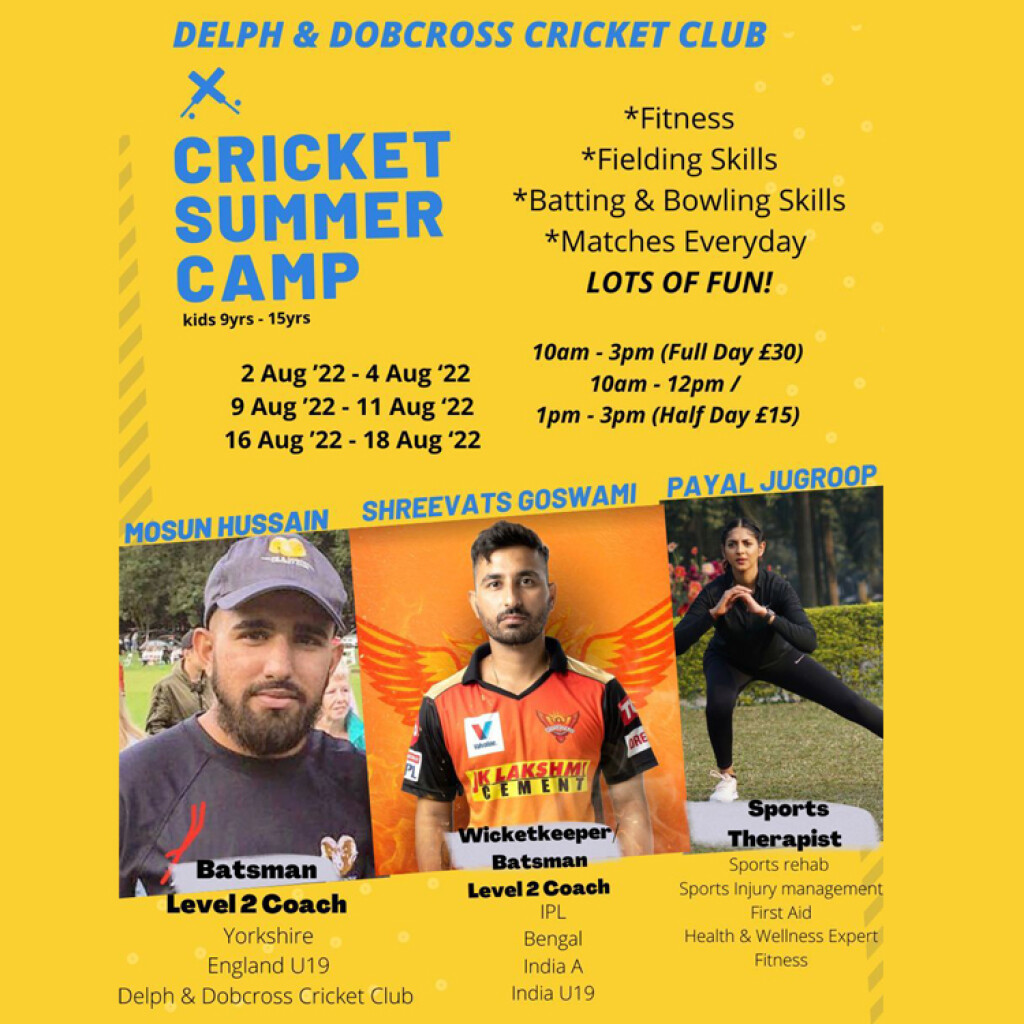 Those in and around the club will be familiar with our current pro Mosun Hussain, a former Yorkshire and England U19 player and former overseas professional in 2016-17, Shreevats Goswami; a wicketkeeper batsman with IPL experience. They're teaming up with Sports Therapist Payal Jugroop for three camps running in early August.
The courses are designed for 9-14 year olds and there will be focus on fitness, fielding skills and training designed to sharpen up batting and bowling techniques. You can book a full day (£30) or half days (£15) with this camp from the following dates.
Week 1
Tue 2nd August
Wed 3rd August
Thur 4th August
Week 2
Tue 9th August
Wed 10th August
Thur 11th August
Week 3
Tue 16th August
Wed 17th August
Thur 18th August
Simply contact either Mosun Hussain (07983 095638) or Shreevats (07586 576430) directly to book your places. Both are level 2 coaches with lots of experience.