We are proud to announce that Xander Selby will captain the 1XI in the 2021 season, becoming the youngest player ever to do so. The young, talented all-rounder inherits a side with a decent balance of experience and youth.
Xander has played at Delph for a number of years, starting in the juniors and working his way through the Under 11's, 13's,15's, and this last season captaining the U17's, albeit in a truncated season, due to the Pandemic. Recently, Lancashire County Cricket Club announced that 5 young players have been added to their Academy set up with the 18-year old becoming one of those lucky few. He has been blessed with considerable natural talent, however this doesn't guarantee success and he has added an enormous amount of practice and training to his talent to achieve a place with the Academy.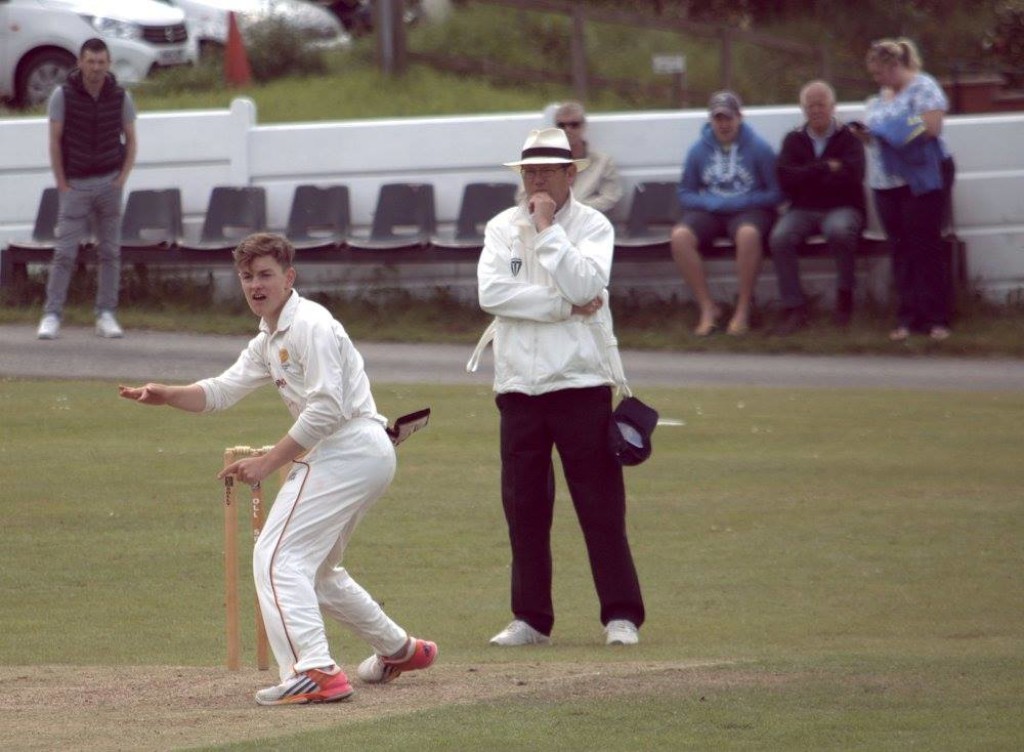 His left arm spin bowling and his batting soon brought him into senior cricket at Delph, making his debut for the club's second team in 2016; a season in which he scored his first century whilst batting against a strong Scholes 2nd XI in the Drakes Huddersfield League. The following season as a 14 year old he established a regular place in Delph's first team, a position he has cemented with consistent displays.
This past season he achieved the landmark of taking his 100th wicket for the Delph first team and took over the captaincy for the last 2 matches of the season, leading his side to victory in the last match, hitting the winning runs during a match-winning innings.
Xander has always been a credit to the club with his overall attitude and performances and the club is very proud that he has secured a County Academy place. His determination and commitment to improving his cricket knowledge and skill levels is readily apparent in the amount of practice he puts in, rarely missing a scheduled training net session, indeed often arranging, with other colleagues, additional sessions.
Xander's hard work and pleasant disposition is an inspiration to other young juniors coming through the club's junior system and shows what can be achieved with such positive characteristics.
Xander's 1XI Stats